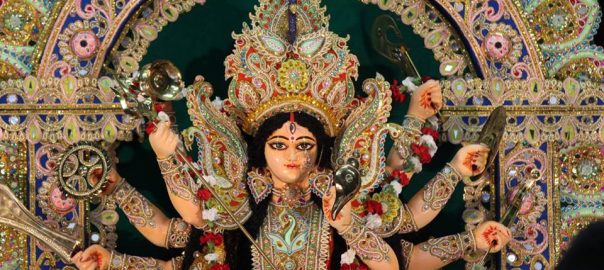 Only few days left. You are cordially invited with your Family and Friends to Join us in celebrating Durga Puja 2020 in due religious fervour and rekindle the bonds of Tradition, Culture, Fraternity and Friendship.
"Melba (মেলবা ) is glad to offer an opportunity to offer a covidsafe virtual Pushpanjali via Zoom Link on the auspicious pujo days this year.
Please keep flowers for offering the pushpanjali ( পুষপাঞ্জলী ) ready.
There would be 2 slots each ½hr duration starting 10:00am and 10:30am on all following 3 days.
MahaSaptami মহাসপ্তমী: (23rd Friday)
MahaAshtami মহাঅষঠমী: (24th Saturday)
MahaNabami মহানবমী: ( 25th Sunday )
Durga Pujo 2020 – Pushpanjali
Time:
MahaSaptami:
Oct 23, 2020 10:00 AM
Oct 23, 2020 10:30 AM
MahaAshtami:
Oct 24, 2020 10:00 AM
Oct 24, 2020 10:30 AM
MahaNabami:
Oct 25, 2020 10:00 AM
Oct 25, 2020 10:30 AM
Join Zoom Meeting:
https://us02web.zoom.us/j/74764893561
Meeting ID: 747 6489 3561 "